Business Risk Solutions
Your Insurance Partner
Today you have a partner in your business, who complements your skills and personality. Tomorrow his family could become your partner. No business is without risk. Accidents happen and they can be expensive, so make sure you are protecting your business with the right financial products.
Business Insurance has more technicalities than any other insurance policy and needs to be clearly defined and understood. This could mean the difference between working for yourself or working for your late partner's "Good for nothing" son. Think about it! Your staff and family may be depending on you to have made the correct provision for now and for the future.
Unless you really know the legal jargon about business insurance, it's well worth consulting with an Insurance Broker who partners with carefully selected Insurers with qualified legal advisers and excellent back up teams.
That is where we at Procon can help you put together a tailored solution for your business needs.
We can help you analyse your needs in relation to your overall financial circumstances

We can help you find the best solution that fits into your overall financial plan.

We will shop around on your behalf for the best financial products that fits into your overall financial plan

Any legal technicalities can be dealt with our partner's legal team

We can explain the definition of disability in your policy

Help you decide between capital disability or Impairment or combination

Explain the occupational definition – Own Occupation or own and similar or any other variations thereof.

Explain the benefits if you or your partner can still work part-time after an covered loss/claim

Explain an increase of your benefit without doing another medical exam.

Explain for how long you will receive your benefits after a covered loss

Explain any exclusions of the policy
You will gain peace of mind knowing that you and/or your business partner, your families's and assets (your properties, savings, and investments) are all well protected, whether you run a small commercial enterprise or operate a multi-national corporation.
A good partnership deal can take your business to the next level… Contact us - It's that simple.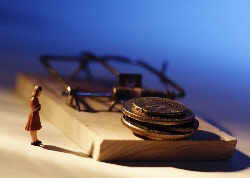 Any product information [legal and / or technical] on this webpage is subject to change from time to time. This webpage is a summary of some financial products / different product features and is not to be construed as advice by Procon Insurance Brokers. Any recommendations made must take into consideration your specific needs and personal circumstances.
Enige produk inligting [wetlik en / of tegnies] op hierdie webblad is van tyd tot tyd aan verandering onderhewig. Hierdie webblad is 'n opsomming van sommige finansiële produkte / verskeie produkte se kenmerke en moet nie as advies deur Procon Versekeringsmakelaars beskou word nie. Enige aanbevelings wat gemaak word, moet jou spesifieke behoeftes en persoonlike omstandighede in ag neem.
The representatives (if any) are not authorized to deal in any financial product, and / or in any financial product for own benefit where these dealings are based upon advanced knowledge. Such dealings will be done in conjunction with the product suppliers / providers / Insurance Company if required.