Welcome to our Website
Think carefully about your Insurance
You need to think carefully about what you want to insure and whether you want to deal with a financial services firm directly or deal with a brokerage instead.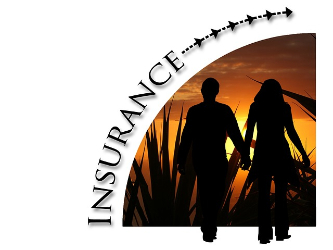 Do you need overall advice on Financial Planning or more specific advice about a particular decision or product? Being clear about what you want will make it easier to choose. If you are planning on saving or investing money you should consider getting some financial advice, as it can be hard to know where to start. To consider the cover most suitable to your needs and your options for the right type of financial product for your insurance needs, for example, Short Term, Business, Life insurance or Medical aid, you should speak to an Independent Financial Adviser.
With so many financial products available it can be difficult to compare all the options and make the right decision. If you are confused by what is on offer, it's best to contact a financial adviser to obtain financial advice.
Procon have the partners, knowledge and products to:
Help you understand your own needs, plan ahead and become more financially secure

Save you money and time by shopping around on your behalf

Help you understand the risks involved in certain financial products

Recommend the most suitable products for your needs

Help you choose the company with relevant quality products for your specific requirements.

Save you money on your car and home insurance, as part of a Short Term group scheme, or as an individual. We are in the fortunate position to have different group schemes with all of the major insurance companies. You may be able to get better value and premiums than you would as an individual.

Perform a service such as

Intermediary services

"

Tussengangerdienste"
The information on this website is intended to help you understand some financial products, what sort of financial products is available and the reasons why you should include the products in your monthly budget. Contact Procon
Investments
The Wealth Concept - Life
Wealth is a life-long process, it has no products, nor has it any destination. It is relatively simple in its most basic concept but very difficult to execute successfully.
One of the reasons why you might be browsing the internet is to look for resources that could help you expand or maintain your financial stability throughout your entire life, creating a meaning full legacy to pass on, even in your absence.
There are a number of financial products in which you can save or invest. Each product is structured to meet a selection of investment needs.
Invest Regularly

We offer a wide range of investment products that you can invest in regularly for a specific need, want or goal. E.g. Want = Porsche; Need = Long Term Health Care; Goal = R 100 000 in 5 years' time or a long term goal – retire moderately.
Note: Add value benefits to your investment – Life is full of surprises .. To find out more: Contact Procon
With a RA [Retirement Annuity Plan] you invest to build capital for your retirement. You automatically become a member of that registered and approved retirement annuity fund – Note: Add value benefits to your RA (benefits are also tax deductible) – Life is full of surprises .. To find out more: Contact Procon

Investment Plan.

Invest your lump sum in one of our partner's wide range of products.
Invest to suit your needs by either choosing an investment plan with a guarantee that provides you certainty and no risk or you could select to invest through investment portfolios based on your risk profile to get an amount at the end of 5 years.
Option's to receive a regular monthly income or
to receive a guaranteed monthly income - guarantee income differ between product providers – Let Procon do the shopping for you.
Options to receive a Guaranteed Return on your investments – guarantee amounts differ between product providers – Let Procon do the shopping for you.
Invest for retirement

When you invest money, a Lump sum, Yearly, or Regularly in one of our Partners Retirement Products you become a member of that registered and approved retirement annuity fund.
Alternatively if you want to preserve the money that you have saved already you become a member of that product suppliers Retirement Preserver Provident or Pension Fund. You decide how the money should be invested.
The Fund buys the Retirement Annuity or Provident/Pension Plan on your behalf and provides you with retirement benefits when you retire. Find out more: Contact Procon
When you leave your employer, you can protect your retirement benefits by investing in either: Pension Fund Preserver or a Provident Fund Preserver. Find out more: Contact Procon
Invest to generate an income
Pre and Post Retirement Income
Our product providers offer income products that will provide you with flexible income options when you have a lump sum to invest.
Life Annuity
Provides a guaranteed income for life.
There are a number of options available – speak to us to tailor make the options to your unique needs or tell us exactly what you want from your retirement proceeds, so we can shop around to make sure the best option available is presented to you.
Flexible Annuity
Provides a variable, market linked income for life, professionally managed by fund managers in the investment portfolios of your choice. Contact Procon to shop around for the best flexible income drawdown options available.
Business Solutions Educational Solutions Investment Solutions Personal Solutions
Life and Disability

After 30 years in the insurance industry, we know what can happen.Take care, for your own sake and for those around you.
Retirement

It is upon you like a flash of light. Don't get caught with your pants down. No one income source,such as a pension scheme is intended to provide for all your retirement income.
Old Age Impairment Care

The possibility of needing Long Term Care is one of the greatest threats to your personal , financial goals and financial security.
Accidental Cover Comprehensive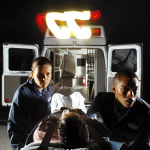 This plan / benefits allows you to provide for yourself or your family with a lump sum payment if you become Disabled, Injured or die an unnatural death. For example if you die in a road accident.
It may be used to provide you with cover if you have been denied life cover due to health reasons. (Add all the comprehensive benefits, cover is cheap) No need to inform of any changes in smoker or occupation status.>more.

Life Stages

Whats going on in your life: Entering a new age, planning to get married, losing your job, starting a new business, getting divorced, purchasing a new home, reviewing your will, moving up the income ladder? It's time to speak to us to review your insurance porfolio. >more
Female Individuality
The majority of women these days are covered by some sort of insurance, ranging from life cover to disability. Normally the husband and wife will have exactly the same benefits on an insurance policy. The benefits on a policy that are applicable for a male, do not necessarily cover the more specific needs / cover you as a woman need.> more
Risk & Education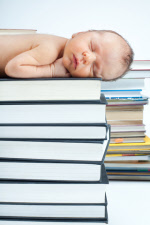 Do you really think that your children's godparents would pay for your children's further education? What about their own children..>more
Education planning is the process of understanding your children's specific educational needs from a cost perspective and then making provision to ensure that you have funds to pay for that education.>more

Comprehensive Income Package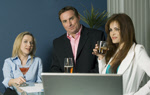 This benefit / plan provides wide income protection by including coverage against additional risks which may threaten your or your family's income – for example,temporally or permanent loss of monthly income, being retrenched, having to go on maternity leave, dying within a year of suffering a disability, or even you or your dependents being diagnosed with a critical illness.>more
Bond Cover Package


Including a death and home loan protection benefit combined
Death Benefit
Terminal illness
Immediate Expenses Benefit
Home loan protection
Occupational disability
Functional impairment
Critical illness
Retrenchment
>more


Peace of Mind

Deciding what kind and how much cover to buy takes some thought.Your most valuable guide in buying insurance is a reputable financial adviser.
Depending on your budget / circumstances, different types of cover[ Loss of income | Physical Impairment | Dread Disease | Disability | Retrenchment] are combined into one benefit, providing you the peace of mind of being covered for a wide range of events, without having to choose between the different types of cover on offer.
Contact Procon for more Information / Quotation's.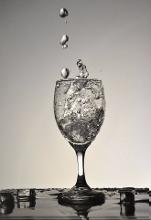 Capital Disability or Impairment ?
Capital Disability benefits protect you against the risk of becoming permanently disabled to the degree that you can no longer work at your regular job.
Impairment cover refers to the loss of function in any part of the body, whether it is physical, functional or mental. Payment is made based on the level of impairment suffered and not on your ability to work.
Absolute Protector gives you the best of both worlds by combining Capital Disability and Impairment under a single benefit, taking away the burden and uncertainty of having to choose which type of cover might be most appropriate for you.
Contact Procon for more Information / Quotation's
Take care of yourself and your family
Hoe much Dread Disease Insurance cover should I have ?

Dread Disease cover
[ often referred to as critical or serious illness cover]
is designed to pay out a lump sum on diagnoses of one of a number of
serious illnesses / conditions including cancer, heart attack, stroke, paralysis, major organ transplants, Parkinson's disease and more
- can vary depending upon the insurance provider.
Determining levels of cover is not easy as it might seem, because it is always necessary to balance what you would like with what you can afford.
Hopefully you will be able to afford everything you want but if you can't, remember it is better to have what you can afford than to try to go without.
Let's help you with your calculations and requirements. That's our job. Contact
Procon
for assistance or for more Information / Quotation's
Lump Sum or Monthly Death Income ?

After your death would you prefer your depandants to receive one lump sum ? - Life cover.
A Death Income Benefit pays a monthly income to your dependants in the event of your death. Because they'll receive a monthly payment rather than a lump sum, your dependants won't be burdened with the financial responsibility of investing and managing a lump sum.
It also protects your dependants / beneficiary against the risk of varying interest rates or investment returns when making such an investment for income. A monthly payment provides you with the peace of mind that your provision won't run out.
Additionally, this benefit will now pay out tax-free, even though it may be payable over the long term.
Contact Procon for more Information / Quotation's

Any product information [legal and / or technical] on this website is subject to change from time to time. This website is a summary of some financial products / different product features and is not to be construed as advice by Procon Insurance Brokers. Any recommendations made must take into consideration your specific needs and personal circumstances. Procon. Pretoria.
Enige produk inligting [wetlik en / of tegnies] op hierdie webblad / tuiste is van tyd tot tyd aan verandering onderhewig. Hierdie webblad / tuiste is 'n opsomming van sommige finansiële produkte / verskeie produkte se kenmerke en moet nie as advies deur Procon Versekeringsmakelaars beskou word nie. Enige aanbevelings wat gemaak word, moet jou spesifieke behoeftes en persoonlike omstandighede in ag neem. Procon Versekeringsmakelaars. Procon. Pretoria.