OK, We know Reading the small Print is a Schlep
1.Product Suppliers / Insurers
Procon Insurance Brokers CC has conducted a General Agency Agreement in terms of which its financial advisers are authorised to re-direct a client to another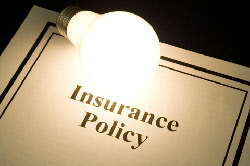 brokerage or product supplier, should the client insist on a specific product supplier with which Procon Insurance Brokers CC has no agreement / mandate.
Life Assurance, Medical Aid Schemes and Short Term Insurance Companies [insurers] and their affiliates referred to as Financial Product Suppliers / Providers - each is a financial company that is solely responsible for its own financial condition and contractual obligations. Their policies, contracts and quotations contain concise details of any special terms or conditions, waiting periods, loadings, penalties, excesses, restrictions, costs, exclusions, limitations, circumstances in which benefits will not be provided and terms for keeping them in force. A licensed financial adviser must provide you with complete details.
Procon Insurance Brokers CC does not participate in any insurance-orientated competitions. We are client-orientated and consumer-focused, therefore business is spread amongst insurers, according to the client's needs and affordability.
2.Responsibility of the Client and Representative (if applicable) [I, refer to as: "you the client"]
"In order to allow the financial adviser to complete the selected services as efficiently as possible I undertake to provide adequate information relevant to the analysis requested.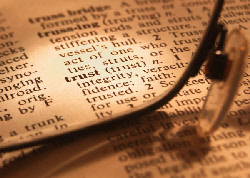 The accuracy, completeness and timorous provision of the required information is my responsibility. Where the nature of the financial services rendered requires ongoing monitoring and advice, I require a consultation with the financial adviser at the following intervals: Annually, Biannually, Quarterly, Other– Specify. I accept responsibility to contact my financial adviser at such periods to arrange a consultation. I further acknowledge that I am responsible for the payment of the monthly premiums applicable and the monitoring of my own bank statements/any other method of payment for such premiums. I also acknowledge that Procon Insurance Brokers CC / Financial Adviser makes use of electronic answering methods and I am prepared to leave messages on any such medium, should the adviser be unavailable at that time."
Acting on the Advice:
"I am at liberty to follow or to wholly or partially disregard the information, recommendations and the advice given by the financial adviser throughout the financial planning process. Accordingly, I shall make and be responsible for all decisions relating to the advice given, while Procon Insurance Brokers CC and the financial adviser are committed to rendering financial services honestly, fairly and with due skill,care and diligence and in my interests and the integrity of the financial services industry."
3.Termination of Professional Relationship and Limitations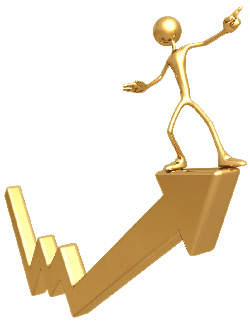 This professional relationship may be terminated by the client at any time. In the event that a financial adviser no longer represents Procon Insurance Brokers CC, another financial adviser may be assigned to the client. The appointment of such a financial adviser is however subject to the approval of the client.
Neither Procon Insurance Brokers CC nor the financial adviser is an investment portfolio manager. We do not assume responsibility for the performance of investments, nor the timing of portfolio changes. It is therefore imperative that clients familiarize themselves with all aspects of the initial portfolio and/or selected funds. Amendments to existing investments may only be made upon receipt of a written instruction from the client.
4.Contractual Relationship of Financial Adviser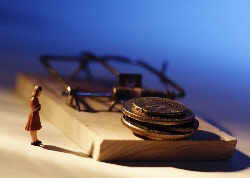 The representatives, Financial Advisers (if any) are not authorized to deal in any financial product for own benefit, where these dealings are based upon advanced knowledge. Such dealings will be done in conjunction with the product suppliers /providers / Insurance Company if required.
Health service support and advice services is fully FAIS compliant and suitable for assisting members with the entire process, from medical scheme quotations to joining a medical scheme. Accredited by the Council for Medical Schemes, licensed in terms of the Financial Advisory and Intermediary Services Act (FAIS), accredited by the various medical schemes and registered with the majority of Open Medical Schemes in South Africa.
If you choose to implement a financial plan with your financial adviser - being a representative of Procon, he or she may not sell other services and products to you from financial product suppliers with whom Procon Insurance Brokers CC has no mandates and no agreements with. He / She is prohibited from rendering financial services, financial plans or contracts in their own name. Section 13(1)(c) of the FAIS ACT - 30/05/2014
5.Other matters of Importance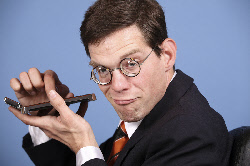 5.1 Although great care was taken to provide accurate and current information and to mention the source of (a) such information, (b) the providers of products, (c) services and (d) any other kind of information, from whom some of the products, features and information legal and / or technical were borrowed, some might have been overlooked and could be identified on this site. This was done unintentionally. Please note that certain financial products and services mentioned on our website are sold as a rider / ancillary / combination of benefits / packages and can not be bought separately. However, most rider / ancillary / combination of benefits can be added to an / the existing policy.
Any legal, technical or product information contained on this website or any document attached to this website or any correspondence / communication from this website in whatever form is subject to change from time to time and is not to be construed as advice by Procon Insurance Brokers CC.
You should realise the effect of market exposure: Investments may perform well when markets boom, though wear away when markets are down.
Do not sign any blank or partially blank completed application form/s. Complete all forms in ink. Keep all documents handed to you. It is important that you are absolutely sure that the product or transaction meets your needs and that you feel you have all the information you need before making a decision.
Query the authentication of your investment adviser. Authenticate him yourself at: www.fsb.co.za

5.2 "Financial Services Board Licence No. 4176 - Financial Services Provider Financial Advisory and Intermediary Services Act, 2002. It is hereby certified that with effect from 07 February 2006 Procon Insurance Brokers CC is Licensed as a Financial Services Provider in Terms of Section 8 of the Financial Advisory and Intermediary Services Act, 2002 (Act No. 37 of 2002)". "Long-Term Insurance Act No 52 of 1998 ("LTIA") and Short Term Insurance Act No 53 of 1998 ("STIA") approval under section 8(1)(a) of the LTIA and STIA, respectively, is granted to include the word "insure", "assure" or "underwrite" or any derivative thereof in the name of the business or undertaking - Approval is granted also for the description of the business or undertaking." Procon Insurance Brokers CC Registration Number 86/10000/23. Product Suppliers/Providers/Health Services/Underwriting Managers and Insurance Companies: Genlib, CTU, AIB, 1st for Women, Auto & General, Liberty, Momentum, Sanlam, Old Mutual, Brightrock, Unity, Virseker, Optivest Health Services and Legacy Underwriting Managers (Pty) Ltd.- Zurich, Hollard Insurance Company, Lion of Africa Insurance Company, Etana Insurance, The ONE Group and Santam. Member: Petrus Cornelius Marthinus Pretorius Höll - Qualification: National Certificate in Wealth Management, Diploma in Financial Trading & Investments. Physical address: 1085 Haarhoff Street East, Villieria, Pretoria, South Africa, 0186. Postal address: P.O.Box 12387, Queenswood, Pretoria, South Africa, 0121. Telephone Numbers: +27 12 3320853 / +27 76 868 7138. Fax Number: 086 6217795.The abbreviated name for Procon Insurance Brokers CC / Procon Versekeringsmakelaars BK is: Procon. Email : procon@lantic.net. Website: www.proconinsurance.co.za
Promotion of Access to Information Act:
A copy of our PAIA manual.
Any product information [legal and / or technical] on this webpage is subject to change from time to time. This webpage is a summary of some financial products / different product features and is not to be construed as advice by Procon Insurance Brokers. Any recommendations made must take into consideration your specific needs and personal circumstances. Procon. Pretoria
Enige produk inligting [wetlik en / of tegnies] op hierdie webblad is van tyd tot tyd aan verandering onderhewig. Hierdie webblad is 'n opsomming van sommige finansiële produkte / verskeie produkte se kenmerke en moet nie as advies deur Procon Versekeringsmakelaars beskou word nie. Enige aanbevelings wat gemaak word, moet jou spesifieke behoeftes en persoonlike omstandighede in ag neem Procon.