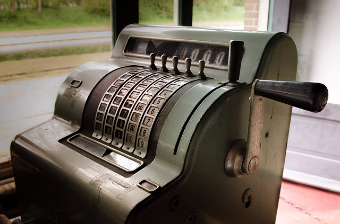 Why a Financial Needs Analysis ? [FNA]
Although the importance for a Financial Needs Analysis cannot be overemphasised, one should be aware of persuasive presentations. The idea and benefit behind a FNA is there for peace of mind derived from increased awareness and a sound basis for confident decision-making and not to disturb you in such a way that you make hasty decisions. Unnecessary financial strain on yourself can be the result should a policy be taken out in haste, without proper consideration, or just for reducing tax at the end of a financial year. The policy will then fail in serving the original purpose.
Needs-based analysis responds to specific serious problems: dying too soon, becoming disabled, dreaded disease [being hospitalised, cancer, etc.] loss of income, long-term care and living too long, with product solutions, such as using life insurance to replace household income in the case of the death of a breadwinner. A licensed financial adviser would determine, for example, what type of product would help you create an income stream during long term care whether it is for a nursing home or home health care, without depleting your retirement income. Contact Procon for assistance. Go to: Finansiële-beplanning-Financial-planning.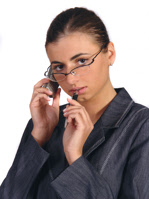 Financial Planning examines your entire financial situation in detail and then identifies strategies to help meet your long-term goals.
Long Term Goals as in:
Retirement planning :
Maintain a standard of living after retirement.
Accumulation of Wealth:
Providing for the education of children, special events such as marriages, grandchildren, overseas travel.
Investment planning:
One of the most important steps in developing an individual investor's investment strategy, is to understand the relationship between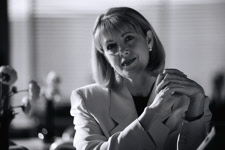 your objectives, the desired return and your individual tolerance to risk. "Risk relates to how much you can afford to lose without excessive damage to your back pocket or your psyche".
Risk management:
Avoiding repossession of assets, by not losing your most valuable asset, the ability to earn an income.
Estate planning:
Wealthy or not, you should evaluate the structure of your personal estate and the provisions contained in your Last Will and Testament.
So, how do you begin to address all the different financial issues in your life?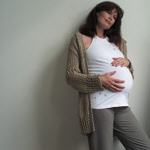 Young, single or married with or without children, by starting your financial planning earlier, you could ensure that your future goals are met. Your Financial Adviser will provide you with a detailed analysis of how much money you need to prepare for retirement and implementing the tools that will help you stay on course. Educational actual costs can be projected for specific schools you select and show you several strategies for funding your children's education expenses.

Being middle aged with a family you will have no time to think about financial concerns, but the truth is, you will have more financial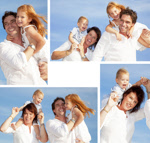 responsibilities than ever before. Your Financial Adviser will help you to understand your financial situation by looking at your income and expenses, your current assets and liabilities, identify your financial resources and expenses, help you define your financial needs, prepare a report showing you whether you are on track to meet your financial needs and provide you with recommendations to help you achieve your long term goals.

As retirement age approaches [often also described as the empty nest], your children should be entering the workforce and might live to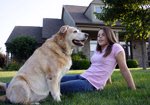 be less dependent on you. At this stage you will have fewer expenses as a result of the absence of mortgages and tuition fees. It would be the right time for you to have a look at your Financial Plan with the help of your Financial Adviser to ensure it is sufficient to support your future lifestyle. Your old age care plan should be discussed, updated and prioritized to assist you with the financial burden in the event of you suffering an impairment in your later years.

Ideally, on retirement, you would have enough to support your lifestyle even though you're no longer working. It might be good time to review your investment and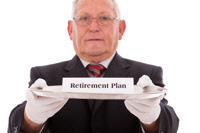 savings plans to see how they meet your expectations. You might be withdrawing to much income in comparison to interest earned. Your financial needs are now very different from what they used to be. You and your financial adviser should try to give your plans some thought as you may have a false sense of security, when in fact changes may be needed to suit your new lifestyle.
It is often easier just to focus on issues of immediate concern and postpone thinking about…….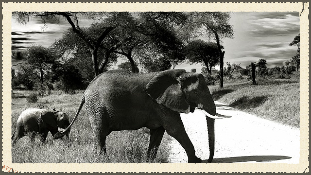 Any product information [legal and / or technical] on this webpage is subject to change from time to time. This webpage is a summary of some financial products / different product features and is not to be construed as advice by Procon Insurance Brokers. Any recommendations made must take into consideration your specific needs and personal circumstances. Procon. Insurance Brokers.

Enige produk inligting [wetlik en / of tegnies] op hierdie webblad is van tyd tot tyd aan verandering onderhewig. Hierdie webblad is 'n opsomming van sommige finansiële produkte / verskeie produkte se kenmerke en moet nie as advies deur Procon Versekeringsmakelaars beskou word nie. Enige aanbevelings wat gemaak word, moet jou spesifieke behoeftes en persoonlike omstandighede in ag neem. Procon. Versekeringsmakelaars.