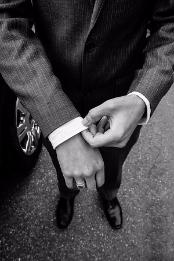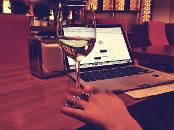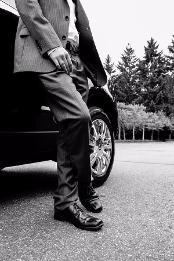 Investing in your Retirement Plan: Pre - Retirement
You're Partner on your Journey to Retirement
No one could tell you with any certainty what your monthly retirement income would be until the day you actually retired. Right - Wrong
We at Procon can guarantee a portion of your retirement. With the right partner this is possible. Know today exactly what you will retire on. Guaranteed.
Planning for your retirement is not only about having a policy; it's about laying a foundation for a financial journey. Retirement planning is a long-term partnership, choosing the right financial partner makes sense.
You might consider consulting with an Insurance Broker who partners with carefully selected Insurers with qualified Investment Managers who professionally manage a wide range of investment portfolios to choose from, especially if you are making long-term financial decisions, like: Planning for your retirement and looking at pension options and / or investing for the first time.
We at Procon will;
Let you know today exactly what your income will be in retirement − regardless of how the markets perform.

Help you with the withdrawal from a Fund if it is related to divorce, maintenance orders or emigration.

Help you to actively monitor your existing product's performance in the absence of a broker or financial adviser on an ongoing basis – Intermediary services (Tussengangerdienste)

Customised your Retirement Planning.

Do the shopping on your behalf for the best product available, taking into consideration the cost, the flexibility of the retirement product, and your specific needs and personal circumstances.

Help you with your portfolio choice and assist you in creating a flexible retirement solution.

Help you to split your investment amounts between funds with a guarantee, performance guarantees on selected portfolios, and other portfolios depending on the level of income certainty or investment growth you are looking for.

Help you to add extra value to your retirement plan with the implementation of important protection afforded by the optional retrenchment, maternity and disability contingency benefits - Don't let photos be the only way to see your children…. Contact Procon

Help you to be able to afford your own medical care after you retire without a medical scheme. Alternatively, we could help you keep up with your medical scheme contributions on your own if your previous employer stops supporting you when you retire

Help you to save tax by not cashing in your retirement fund when changing jobs.

Help you as a Women not to outlive your retirement savings. On average women outlive men and are therefore more likely to outlive their retirement savings.
Contact Procon to get more information about retirement annuities as an investment vehicle and how you can use a Retirement Annuity as part of your overall plan to reach financial wealth since this will be the income you and your wife / partner may be depending on in the future.
Cost of delaying your retirement planning
Compounding (Source: Stanlib-Wealth for life)
Having time on your side also means that you can depend on the power of compounding. Compounding starts when the income (interest or dividends) you earn from the underlying securities in your investment are added back to your investment account. The greater value then attracts further income and you are then earning income on your income.
The power of compounding can be seen in this example in which an investor starts investing R200 a month at different ages. Investment growth is assumed to be an average of 10% per year.

*Costs and charges excluded. These values are for illustrative purposes only and are not guaranteed.Source: Stanlib-Wealth for Life
The cost of delaying your retirement planning can be astronomical. Starting your retirement investing at the age of 45 in this case would mean a loss of retirement savings of R2 290 300. If you have already left it late to start saving for your retirement, you should consider putting away as much as you can possibly afford. So, where a 25 year old should aim to save about 15% of their earnings, a 45 year old would have to save 47% of their earnings to achieve the same financial position at retirement as a 25 year old.
Successful retirement saving = starting early or saving more, combined with sticking to a clear investment strategy. Source: Stanlib-Wealth for Life
Any product information [legal and / or technical] on this webpage is subject to change from time to time. This webpage is a summary of some financial products / different product features and is not to be construed as advice by Procon Insurance Brokers. Any recommendations made must take into consideration your specific needs and personal circumstances.
Enige produk inligting [wetlik en / of tegnies] op hierdie webblad is van tyd tot tyd aan verandering onderhewig. Hierdie webblad is 'n opsomming van sommige finansiële produkte / verskeie produkte se kenmerke en moet nie as advies deur Procon Versekeringsmakelaars beskou word nie. Enige aanbevelings wat gemaak word, moet jou spesifieke behoeftes en persoonlike omstandighede in ag neem.